Welcome to Alfco Trading International - Export Information
---
Alfco International Limited have a very large export side to our business
We are currently exporting goods to:-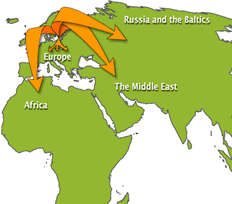 Eastern Europe

Poland,
Hungary
Czech Repulic
Lithuania
Ukraine

Middle East

Dubai
Lebanon
Syria
Egypt
Saudi Arabia

Africa

Nigeria
Tanzania
Cameroon
Congo
Chad
South Africa

Asia

Pakistan
India
Iran
Afghanistan

South America
Doing Business With Us
Payment is usually due the moment an order is made, but with clients who have been dealing with us for a certain amount of time part credit is an option at our discretion, please contact us for more information.
We aware of the international guidelines for cross border trade. Furthermore we cannot be held responsible for any of the goods sold when the products have first left the warehouse.
Transport & Logistics
Usually we transport our products in containers. In the table shown beneath it is easy to get an overview how much of the different goods a container holds.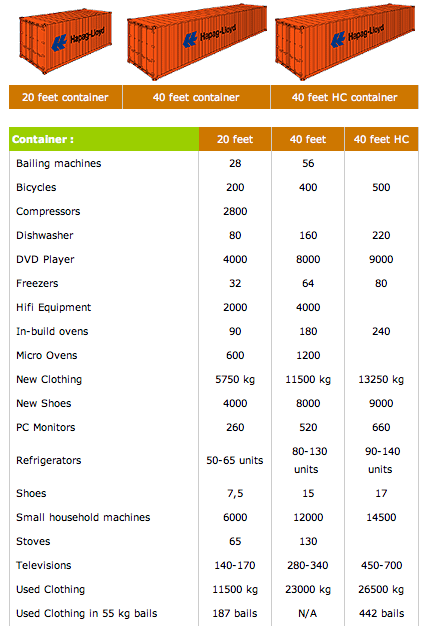 Please do not hesitate to contact us for all your chartering requirements